Save your end of school year sanity! Let me be your teacher gift personal shopper!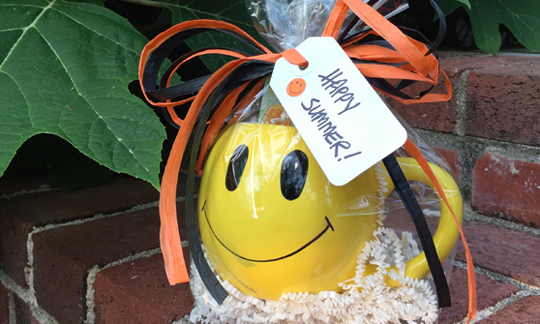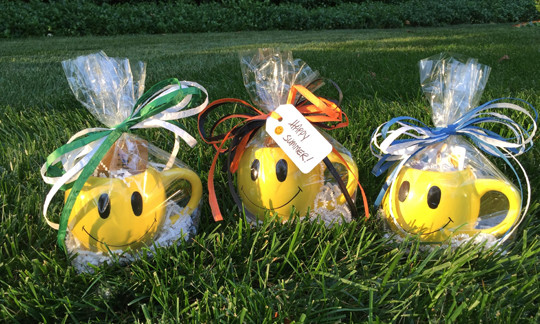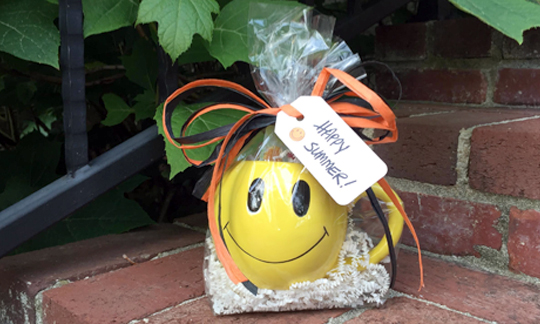 These adorable Smiles From Home mugs can be filled with gift cards of your choosing in various dollar amounts. Gift wrapped in your school colors with a blank gift tag included for you to personalize. Available for local pickup in plenty of time for your end of school year giving!
Mug, custom gift wrap, personalized shopping: $16.00
Add a Gift Card: J. Alexanders, Signature Nail Spa, Amazon, Starbucks, T.J. Maxx/Marshalls/HomeGoods
Dollar Amounts: $15, $25, $40 $50 (or your choice)
Add Candy Assortment: $5.00
Pick-up from my home, centrally located near many Nashville schools. (Will be easy to spot with the smiley face balloon on the mailbox on pick-up days! 😄 )
These mugs are in short supply, so at this time I can only offer them locally. I hope to add them to the Smiles From Home product line in the near future, suitable for any occasion when someone needs a SMILE!
Email me at jan@smilesfromhome.com if interested, or send me a Private Msg. and find out more on my Smiles Facebook Page.